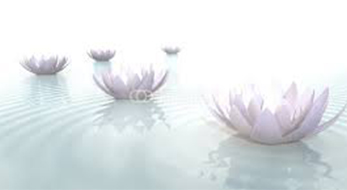 Sunyata Meditation is a profound yet clear and effective practice, combining the essence of the Buddha's process of enlightenment and of Early, Theravāda, Developmental and Zen Buddhism with findings from neuroscience.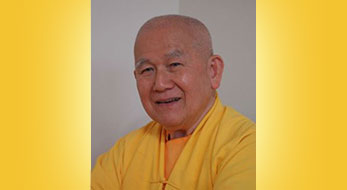 Venerable Thích Thông Triệt had his major spiritual realization in 1989 and started teaching in 1995 in Oregon. His No-Talk technique of meditation brings about physical well-being, profound serenity, and spiritual wisdom.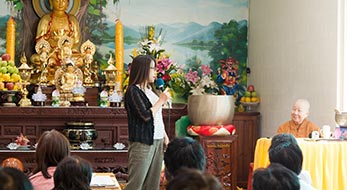 The 2017 Program consists of public seminars, meditation courses and retreats conducted in Perris and elsewhere in the USA, Canada, France, Germany, Switzerland and Australia. Several are offered in bilingual format.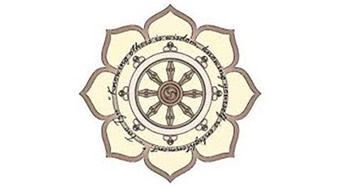 Teaching
Texts summarizing the teachings of Zen Master Thích Thông Triệt and other materials can be found under the "Teaching" menu item.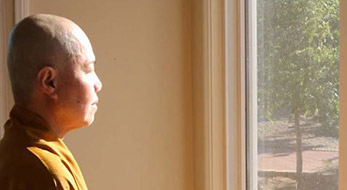 Meditation Techniques
Sunyata meditation techniques are based on relaxing the body and mind, maintaining wordless awareness and silencing the mind's verbal chatter in all life activities.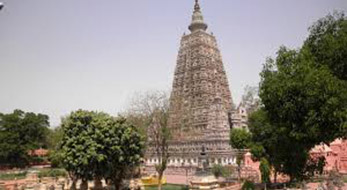 Seven pilgrimages to Buddhist Holy Sites in India and Nepal have been organized. Read a detailed report of the 2016 trip here. The eighth pilgrimage is planned for November 2018.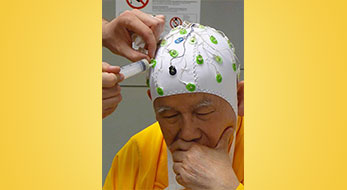 Taken of Master Thích Thông Triệt in deep meditation, scientific measurements using fMRI equipment were presented at the Organization for Human Brain Mapping conferences in 2010 in Barcelona and 2011 in Québec City.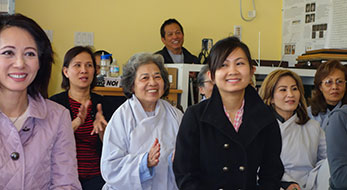 Tradition Day in Perris
Every year, starting on the first Sunday of April, students and members of the Sangha gather at the Monastery in Perris to reflect, refresh skills and exchange learning.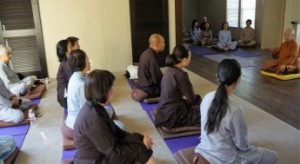 The project to build the Sunyata Meditation Center in Houston, Texas is underway. The center is now able to host retreats using temporary accommodation.